Let's Chat!
Ottawa, ON - March 17, 2016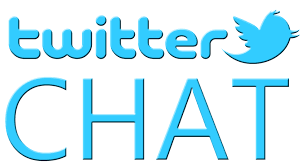 I am excited to launch a series of Twitter Chats to reach out to Veterans and their families across the country and have a discussion on the issues that matter to them. These Twitter Chats will allow me to engage with the Veterans' community, understand their concerns and get their feedback to guide my priorities. It will also help me better represent the Veterans' community with the Minister of Veterans Affairs, parliamentarians and other decision makers.
On March 31, 2016, my Office, in consultation with the Department of National Defence and Canadian Armed Forces Ombudsman, will be publishing "Support to Military Families in Transition: A Review". Support to families in transition is one of my key priorities; as a result, our first Twitter Chat will be on the subject of families in transition to civilian life. I'd like to hear from Veterans, families, service providers and experts about the challenges facing families in transition.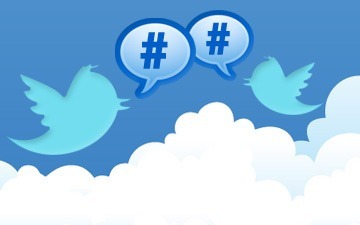 The Twitter Chat on Families in Transition will take place on Tuesday, April 5th, 2016 from 7:00 PM – 8:00 PM EDT using the hashtag #OVOChat. We are pleased to have Nora Spinks, CEO of The Vanier Institute of the Family, join as our co-host. Over the course of the chat, we will pose questions, share information and learn from families, service providers and experts.
I invite you to join the conversation by following our official Twitter account @VetsOmbudsman and by using and following the hashtag #OVOChat.
I am looking forward to chatting with you!
Guy
Comments
David said:
As a young person looking at joining the reserves, I find the truth about how veterans are actually treated a total disgrace. Stop lying to the best people in your society before it crumbles beneath your feet.
August 12, 2016 5:31 PM
Rick said:
I left the service in 1978 and did not apply for my pension until around 2004. I was also a victim of the clawback on my disability pension when I qualified for my Earnings Loss Benefit. This clawback went on for years. When I asked VAC if it was going to be returned, I was told that it was not a SISIP Issue and it was VAC themselves that were doing the clawback. As it was deemed illegal for SISIP to do it I can only believe that it would be illegal for VAC to do it! I was told by VAC that it was their problem as so far as I know, they have not and do not want to give back the money they took from me illegally. Do you know if VAC will be reimbursing me for the money they deducted from me over the years. Thank you for your time and patients with this matter.
June 13, 2016 7:44 AM
angel said:
Hi the ombusman provide legal asistance !!
May 20, 2016 8:20 PM
Office of the Veterans Ombudsman replied:
The Office of the Veterans Ombudsman does not provide legal assistance. We provide information, referrals and assistance to Veterans and serving members and their families on cases involving services and benefits provided by Veterans Affairs Canada (VAC). You may wish to get in touch with the Bureau of Pension Advocates (BPA), which provides free legal help for those who are dissatisfied with decisions about their claims for disability benefits rendered by VAC. http://www.veterans.gc.ca/eng/about-us/organization/bureau-pensions-advocates/fact-sheets/BPA_Redress
May 25, 2016 4:16 PM
Pogo said:
J aimerais bien savoir si toutes ces belles promesses aux veterans ont étés étudiées ou discutées pour ne serait-ce que voir la possibilité d une realisation de ces ``Promesses``... Retour de l ancienne loi (avant 2006) Il me semble que tout est au neutre maintenant .... Merci de votre travail.
April 19, 2016 2:59 PM
Peter said:
It's funny that now everyone wants to help veterans. Im a veteran and in my day I had PTSD before it had a name. Was first responder in 1969 in Gander Nfld. I was RCAF called out in middle of night for air crash at airport. No training;just expected to save lives and bag corpses. Nurse from base didn't show up till hours later;she got a medal and l had to buy a new uniform. Did my duty and wasn't even mentioned in dispatches.. The way it is; but I did my duty at 19yrs old.
March 23, 2016 4:50 PM
Jean Claude said:
Cela va etre tres intéressant a suivre Bye ALP
March 19, 2016 12:50 AM
Anonymous said:
D.V.A requires a full audit on the entire system! Including your position.
March 18, 2016 4:56 PM
Gary Noblett said:
I'm a veteran who served in the navy and army.
March 17, 2016 5:37 PM